MORMONS in the CARIBBEAN?
The name 'Mormon'(5) brings mixed feelings to many depending on what they have heard(6) about us, more so in the melting pot of religious sects here in the West Indies. The name comes from a book of scripture we use together with the Bible called, 'The Book Of Mormon '. This sacred book of scripture starts around 600 BC(7) with a family led by a man named Lehi, a Prophet of God. Lehi was a prophet who lived in Jerusalem when Zedekiah was king of Judah.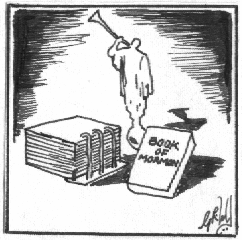 The Lord commanded Lehi and his family to leave Jerusalem. They went to the coast where they built a ship under direction from the Lord. They sailed and landed on what we now know as Central America. From here sprung the tribes of Indians that we know as Caribs, Mayans, Aztecs, etc. However, before these different civilizations emerged the Book Of Mormon records a great last battle between the Nephites and Lamanites (Two groups of people that constantly fought one another). The Lamanites - won, but a Nephite prophet called, ' Moroni ' managed to live long enough to bury the gold plates which kept a record of the people and what is now the Book Of Mormon (Gold plates were used because it was plentiful and could not be destroyed easily through climate).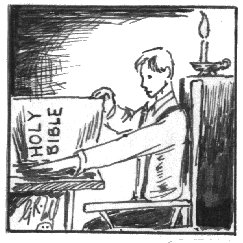 Joseph Smith, the first prophet of the Church in these modern times, was later shown by the angel Moroni where the plates were buried. Joseph Smith was born in Vermont, U.S.A. On the 23rd of December, 1805*. When he was only 14 years old he was very interested in religion. His interest caused him to search the scriptures diligently. James 1:5 had a special impact on him. In his own words,
"I was one day reading the Epistle of James, first chapter and fifth verse, which reads:

IF ANY OF YOU LACK WISDOM LET HIM ASK OF GOD, THAT GIVETH TO ALL MEN LIBERALLY AND UPBRAIDEITH NOT AND IT SHALL BE GIVEN HIM.

Never did any passage of scripture come to the heart of man than this did at this time to mine."
This led Joseph to go into some woods near his home and pray to God to get answers as to which church was true. Joseph knelt in fervent prayer. As he records it,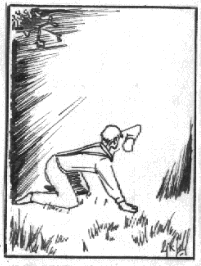 "I saw two Personages whose brightness and glory defy all description standing above me in the air. One of then spoke unto me calling me by name and said, pointing to the other - this is My Beloved Son. Hear Him!"
Later on in Joseph Smith's life he was given instructions to translate the gold plates into English. Today the Book Of Mormon is used to learn much about Jesus Christ and His Gospel along with the Bible. I know from reading it again and again that it is true and that any person can know of its truthfulness simply by taking up the challenge by Moroni (Moroni 10:4 - 5)** which states,
"And when ye shall receive these things I would exhort you that ye would ask God, the Eternal Father in the name of Christ, if these things are not true; and if ye shall ask with a sincere heart, with real intent, having faith in Christ, he will manifest the truth of it unto you by the power of the Holy Ghost. And by the power of the Holy Ghost ye may know the truth of all things."
I feel it important to mention that
Mormons do not worship Joseph Smith
or Mormon. We worship God, the Father through Jesus Christ.
The name of His Church exclaims our belief in Him for we are indeed Latter Day-Saints who belong to the Church of Jesus Christ. This message of joy is to be had by all who are willing to listen. I invite you to contact the mission office nearest you so that you too can learn more.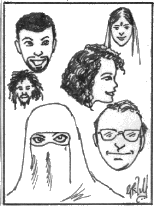 As I had previously mentioned under PREFACE of my visit to England / Wales, I found how significant a role history plays in our lives. In Trinidad anybody can easily see how the British played 'their part' in our life style and culture. Many religions have grown here through establishing 'roots' when they first came. Slaves, indentured laborers traders and colonialists brought what they believed and whom they worshiped in this blessed isle. Many religious groups are evident in our society due to the events of the past. In a way it has helped us greatly to get along and in some ways we stand as an example of a Nation that can live in peace with our fellow man without war, or unjust treatment.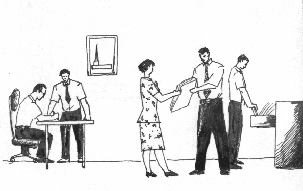 It is important to note that Mormons believe in respecting the views and beliefs of others (See Articles of Faith 11)†. As missionaries preach in this land, they encounter these differing religions among the people and so you can see what kind of task it was to bring news of 'another' religion from North America. Nevertheless, this book is about those who accepted these missionaries when they first came to Trinidad and the Church's growth here to this day. I've also included some other interesting activities and testimonies by some members locally and abroad.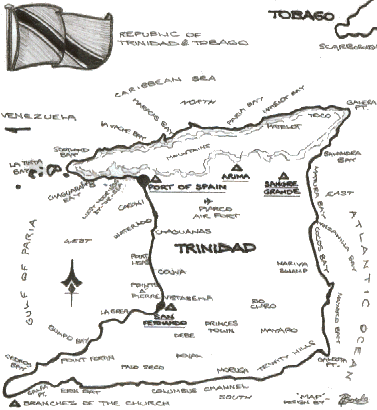 Map of T and T drawn by Jean A. B. Borde
5. Or 'Mormons' or 'Latter-Day Saints'
6. Many researchers take second hand information through those who would seek to destroy the Church rather than find out on their own. We refer to researchers of the Church as 'investigators'.
7. The Book of Mormon also has records going back to 2000 BC
* Joseph Smith History, Pearl of Great Price
** Page 529, Book of Mormon
† The Articles of faith are 13 short verses or statements declaring our beliefs.